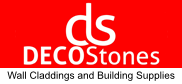 Deco sealer is a silicone emulsion dedicated to the impregnation of decorative elevation stone (concrete) and gypsum products. 
It provides durable protection and enhanced resistance against weather conditions and dirt. Ready mix clear emulsion.
PRICE PER 1L BOTTLE 
*Sealer-Coverage: 10 sqm
Product Successfully added.
Description
Characteristic features:
revives the natural color of the material 

evenly penetrates the base by forming a protective layer 

self-cleaning properties 

excellent resistance to UV factors and many chemical factors 

provides a flawless hydrophobic protection of the coating for many years 

maintains breathability of the base 

reduces dirt and facilitates self-cleaning of the material 

environmentally friendly 

ready to be applied and easy for use
Application Method 
The impregnation can be applied by using a brush or sprayer. Shake the emulsion well before use. The recommended temperature for the impregnation is +5 to + 30°C. Before starting work, all surfaces that shall not be impregnated must be carefully secured. It is recommended to carry out a double impregnation at short intervals, the so-called "wet on wet" method, about 30 minutes after finishing the application of the first layer.
Efficiency 
5-6 sqm out of 1 liter for single impregnation. Yield depends on the absorptivity of the impregnated material, its porosity and technology.
Attention 
Use gloves and protective goggles while working with the Deco Impregnate. Ensure effective air exchange. Follow general safety rules and other clues indicated on the label.
Storage 
Store in original packaging in closed and dry rooms at a temperature of +5 to + 30°C.
Warranty Period 
12 months from the date of manufacture.
Customers who bought this product also bought:
16 other products in the same category: