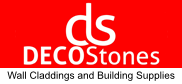 Ceresit Solar Protect Silicone Render 1.5mm 25kg
Ceresit CT 76 contains an optimal combination of silicon and elastomeric dispersion, which provide us excellent flexibility, high level of diffusion, resistance and low water absorption. Silicone plaster (render)  stone structure, grain 1.5 mm . Decorative thin-layer plaster for indoor and outdoor applications over external wall insulation
Coverage 9-9.5 sqm per bucket
Price per 25kg ready-mix bucket white 
Looking for bulk order?  Please e-mail  sales or call 086-0368876 for quote 
Product Successfully added.
Description
Description
Ceresit CT 76 is used for making thin-layer plasters on concrete substrates, traditional plasters, gypsum substrates and chipboards, gypsum cardboards, etc. We recommend the application of the plaster CT 76 as façade plaster within Ceresit ETICS (External Thermal Insulation Composite Systems) with the use of EPS-boards (Expanded Polystyrene boards) and mineral wool. CT 76 plaster is recommended to be applied to the partitions where high permeability is required.
CT 76 is available in a wide range of colours, but in case of intense dark colours, the material application on the façades should be limited to small areas, e.g. architectural details. Plaster CT 76 is protected form biological paralyses, e.g. fungus, mould and algae.
FREE RADICAL SCAVENGERS
Their task is to protect the facade against the effects of free radicals, which destroy polymer bonds in the plaster structure. Free radical scavengers trap and deactivate the free radicals before the further reactions leading to polimer degradation.
Free radical Scavengers are activated by the action of light and oxygen and contribute to the self-healing process of polymer bonds inside the plaster structure.
Thanks to free radical scavengers:
Polymer bonds are protected

Destroyed polymer matrix is regenerate

Polymer bonds are strong and the plaster surface is seal
Customers who bought this product also bought:
16 other products in the same category: