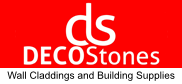 Rockwool Frontrock Super U-036 External Wall Insulation 150mm
The FRONTROCK SUPER two-density board is an ideal product for solutions where quality and mechanical resistance to damage are crucial.The façade board made in Dual Density technology is a unique solution from ROCKWOOL, which is why FRONTROCK SUPER has the highest mechanical parameters.The insulation of the product at the level of 0.036 W / mK provides excellent thermal protection of the insulated building.
Price per bale /  1000mm x 600mm
Area coverage 1.2 sqm 

Pieces per bale 2 sheets

Bales on full double-pallet 16 / 19.2 sqm
Looking for bulk order?  Please e-mail  sales or call 086-0368876 for quote 
Product Successfully added.
Description
Panels made of non-flammable rock wool FRONTROCK SUPER are used for insulation in thermal insulation systems (ETICS), for external brick,monolithic and prefabricated walls.FRONTROCK SUPER for your home FRONTROCK SUPER is the best product for insulation of external walls in single-family houses, which was created for the most demanding investors. Application of FRONTROCK SUPER boards allows you to achieve excellent comfort at home and guarantees a durable and mechanically resistant façade. Thanks to the non-flammable rock wool, the boards have the highest class of fire resistance - A1 and significantly improve the fire safety of the house. In addition, thanks to the excellent insulation parameters of the product, your home has a pleasant temperature, both cold and summer. Rock wool does not change its characteristics during use, so you can enjoy the benefits in the form of smaller heating bills, less smog emissions, as well as greater fire safety for years.
16 other products in the same category: