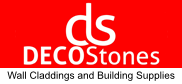 Natural Stone Grey – Wall Cladding
A modern choice for an apartment in which we want to surround ourselves with natural materials, and at the same time pay homage to minimalist elegance that goes well with any type of contemporary accessories and furniture. Grey natural stone is characterized by an elongated, geometric shape of individual elements and a deep, anthracite color with slight discoloration of a lighter gray.
PRICE PER BOX 0.42 SQM
Product Successfully added.
Description
Important Note: Corners not available!
A genuine stone can create wonders on the inside of any home. Nature has crafted these stones in her own image, so they are truly one-of-a-kind and unique. With them placed in a room, it gives off a vibe that will constantly surprise you each day. Natural Grey is an offer for all those who prefer classic yet original décor that draws inspiration from nature itself. Unlike other stones, this variety has a deep range of colors ranging from gray to anthracite; moreover, its elegant mineral shine is authentic craftsmanship at work. 
Tile dimensions:
Product Details
Color

Grey

Material

Natural Stone

Pieces in box

12

Thickness

12-17mm

Frost resistance

Yes

Heat resistance

Yes

Application

Internal & External
Customers who bought this product also bought:
6 other products in the same category: