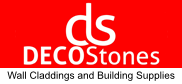 Rockwool Premium 035 Stone Wool 200mm 65 sqm
TOPROCK PREMIUM mats are excellent non-flammable insulation: utility attics and sloping roofs, as well as ventilated roofs, wooden ceilings and floors on joists, or suspended ceilings.INSULATION mats guarantees excellent thermal comfort in the attics. The highest density is a guarantee of durability, stability of parameters and obtaining acoustic comfort. TOPROCK PREMIUM mats are a non-flammable product with the highest class of reaction to fire A1.
Rockwool Premium
λD = 0,035 (W/mK)
Dimensions (mm):2500*1000
RD (m2K/W): 2,85
Sqm per roll 2.5 sqm 
WAREHOUSE CLEARANCE LAST 13 ROLLS AVAILABLE AS BUNDLE
Product Successfully added.
Description
Product Application
TOPROCK PREMIUM mats are the best choice for insulating attics, also in rafter solutions, wooden ceilings, suspended ceilings, e.g. over unheated rooms, walls with a frame structure
TOPROCK PREMIUM mats are a non-flammable product with the highest class of reaction to fire, which guarantees an increase in the level of fire safety in your home. Thanks to this product, in the summer your attic will be pleasantly cool, and in the winter the insulation of rock wool will retain heat, thanks to which heating costs will also be reduced.TOPROCK PREMIUM for professionals
TopROCK PREMIUM mat is a product designed for attic insulation with higher requirements - it is a product with the highest thermal parameters among rock wools and with the highest density among insulating materials. Its high quality 
guarantees the best effect - no speculation and delamination, and thanks to the high density, the work is facilitated because there is no need to string the insulation. Mats are offered in rolls with a width of 1000mm, lengths from 
2500 to 5000 mm and in thicknesses from 100 to 200 mm. Thanks to the new stronger packaging, their training on the construction site is easier. In addition, the mats are protected against moisture and have declared parameters of
 short-term and long-term absorbability.
APPLICATION :
– Ventilated roofs and attics,
– Wooden ceilings,
– Suspended ceilings,
– Timbered walls
Product Details
Type of product

Rock wool insulation

Full Pallet

20 Rolls
100 Sqm

Coverage Sqm

5 Sqm

Material

Wool
16 other products in the same category: