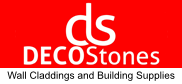 Facade Polystyrene U-031 Insulation Boards Graphite 200 mm
External Premium (Graphite) EPS Board is used for external wall insulation. It works well in conjunction with a finish of timber or plastic weatherboarding, tile hanging or any other cladding or reinforced-render systems.  Available in 500mm x 1000mm . 
PRICE PER 1 SQM
Sheet size 500mm x 1000mm

Thermal conductivity: 0.031W/(m2K)
Product Successfully added.
Description
Thermal conductivity: 0.031W/(m2K)
Size of boards: 1000mm x 500mm
Easy to handle
Lightweight but durable
Variety of thicknesses
EPS insulation is sold by box 1.5 sqm 
Expanded polystyrene EPS insulation board is a high-performing thermal insulation at the centre of our external wall insulation systems. It significantly upgrades the thermal properties of a building, improving U-values, and reducing the risk of water penetration and condensation. EPS boards are compatible with timber, masonry and system-built properties, as well as tile hanging and a wide range of rendering systems. EPS has been designed specifically to be applied onto masonry or timber-backed walls using adhesive and mechanical fixings.
16 other products in the same category: