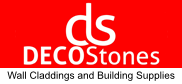 Sopro FDF 525 Tanking System Paste 20 kg
Sopro FDF Tanking Membrane Sopro FDF is a ready to-use, highly elastic, crack-bridging, solvent-free, one-component liquid waterproof coating material applied to walls and floors as membrane in composite waterproofing systems with tile finish. Used in moisture-exposed spaces not subject to hydrostatic pressure, e.g. bathrooms, showers, washrooms and sanitary facilities.
Product Successfully added.
Description
Coverage  Approx. 0.6 kg/m² per coat (approx. 1.2 kg/m2 for two coats)  Colour  Standard colour: grey. Contrast colour: light grey  Application Temperature  Between +5 °C and +35 °C  Tools and Cleaning  Lambswool roller, foam roller, sawtooth trowel, finishing trowel; wash tools  with water immediately after use.  Specified Times  Apply for normal temperature range of +23 °C and 50 % relative humidity;  higher temperatures shorten and lower temperatures lengthen these times.
7 other products in the same category: