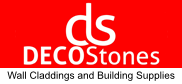 ROCKWOOL TopRock Premium Stone Wool 035 150mm 3.4 sqm
Upgrade the insulation of your space with the TopRock Rockwool insulation. This high-quality insulation material is designed to deliver exceptional thermal and acoustic performance. 
Technical Specifications:
Coverage: 3.4 sqm
Thickness: 150mm
Material: TopRock Premium Mineral Wool
Thermal Conductivity: 0.037 W/mK
COLLECTION FROM WAREHOUSE OR DELIVERY AVAILABLE
Product Successfully added.
Description
Key Features:
Excellent Thermal Insulation: The TopRock Premium Mineral Wool provides excellent thermal insulation properties, helping to maintain a comfortable indoor environment while reducing energy consumption.
Sound Absorption: The dense structure of this mineral wool effectively absorbs sound waves, minimizing noise transfer between rooms.
Fire Resistant: Rockwool insulation is non-combustible and can withstand high temperatures, providing an extra layer of safety.
Moisture Resistance: The mineral wool is water repellent, preventing moisture absorption and ensuring long-lasting insulation performance.
Easy Installation: The rolls are designed for easy handling and installation, allowing for flexibility in various applications.
16 other products in the same category: