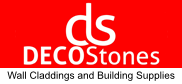 External Wall Insulation System
Expanded polystyrene EPS insulation board is a high-performing thermal insulation at the centre of our external wall insulation systems. It significantly upgrades the thermal properties of a building, improving U-values, and 
reducing
the risk of water penetration and condensation. EPS boards are compatible with timber, masonry and system-built properties, as well as tile hanging and a wide range of rendering systems.
          Panels made of non-flammable rock wool FRONTROCK SUPER are used for insulation external brick,monolithic and prefabricated walls. Is the best 
product for insulation of external walls in single-family houses, which was created for the most demanding investors. Application of FRONTROCK SUPER boards allows you to achieve excellent comfort at home and guarantees a durable
and mechanically resistant façade. Thanks to the non-flammable rock wool, the boards have the highest class of fire resistance - A1 and significantly improve the fire safety of the house.
Rock wool does not change its characteristics during use, so you can enjoy the benefits in the form of smaller heating bills, less smog emissions,
as well as greater fire safety for years.
Although external insulation is an expensive insulation solution, it can also resolve other issues, such as rain penetration, poor airtightness and frost damage, provided the product used is

NSAI Agrément certified

. 
This is also an excellent opportunity to give your home a new look, subject to local planning laws.
LOOKING FOR BEST SYSTEM TO UPGRADE YOUR PROPERTY THERMAL INSULATION ? CLICK    QUOTE NOW