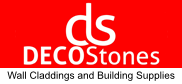 EWI-Rockwool Frontrock Plus Stone Wool 035 50 mm 1.8 sqm
The facade panel made of non-combustible stone wool FRONTROCK PLUSU-035 W/mK is an effective thermal, acoustic and fire insulation of external walls. Thus, it improves the energy efficiency of the entire building. When insulating a building with FRONTROCK PLUS façade panels, we can be sure of the highest product quality and thermal insulation resistance.
Slabs 1000mm x 600mm

Area coverage 3.6 sqm per bale

Pieces per bale  sheets

Bales on full pallet 16 / 57.6 sqm
Product Successfully added.
Description
Product application
FRONTROCK PLUS non-combustible stone wool panels are used for thermal insulation of external walls, both brick, monolithic and prefabricated.
FRONTROCK PLUS for your home
The use of FRONTROCK PLUS panels allows you to achieve comfort at home and guarantees a durable façade. Thanks to the use of non-combustible stone wool, the boards have the highest fire resistance class - A1 and significantly improve the fire safety of the house. In addition, thanks to the excellent insulating parameters of the product, your home has a pleasant temperature, both in cold and summer. Stone wool does not change its characteristics during use, so you can enjoy the benefits in the form of lower heating bills, lower smog emissions, as well as greater fire safety for years.
FRONTROCK PLUS for professionals
FRONTROCK PLUS is an optimal solution for most buildings with an ETICS insulated facade. Insulation at the level of 0.035 W/mK ensures excellent thermal protection of insulated buildings. The lack of thermal shrinkage and the risk of thermal bridges on the facade, together with the durability of the material made of natural stone, ensures the reduction of heat loss from the building throughout its use. The product is available in a wide range of thicknesses - from 50 mm to 300 mm - which facilitates the selection of the optimal material. Thanks to this proven solution with additional benefits resulting from the material itself, insulation by a professional contractor is a guarantee for the investor that the condition of his building will be perfect for many years, and for the contractor a guarantee of restful sleep and confidence that a well-made stone wool insulation will guarantee both the lack of complaints, as well as a good opinion and recommendation as a contractor
16 other products in the same category: