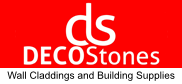 CEKOL ZW-04 Wall And Floor Leveling Mortar (3-50mm)
CEKOL ZW-04 is a mortar used to supplement cavities and level the surface of walls and floors. CEKOL ZW-04 is also used as a material for making a floor underlay. The use of CEKOL ZW-04 mortar as a primer reduces the consumption of adhesive mortars and self-leveling screeds in renovation and finishing works for interior and exterior use.
Price per bag
Consumption  1.8kg per 1sqm / 1mm

Layers min. 3mm / max. 50mm

Mixing ration 4 liter water per 22kg
Looking for bulk order?  Please e-mail  sales or call 086-0368876 for quote 
Product Successfully added.
Description
SUBSTRATE PREPARATION
The substrate should be clean, compact, load-bearing and free from grease. Paints, loose grains of sand and plaster and any layers permanently unrelated to the substrate should be removed. Prime the substrate CEKOL DL-80. CEKOL ZW-04 leveling mortar is used on substrates made of brick masonry, concrete or aerated concrete. In the case of old concrete that is difficult to repair, it can be used together with wall primer.
How To Apply
Pour the contents of the package into cold water in the proportion of 0.16 to 0.18 liters of water per 1 kg of dry powder and mix thoroughly preferably using a mechanical stirrer. Pour the powder into the water. The mortar is suitable for use immediately after mixing and retains its properties for 2 hours. In the case of thickening at this time, it should be mixed again intensively without adding water. Apply the mortar to the prepared, primed substrate using a trowel or a smooth steel trowel
Product Details
Type of product

Levelin mortar for walls and floors

Full Pallet

48 bags

Colour

Grey

Size

22 kg bags
Customers who bought this product also bought:
7 other products in the same category: